Magento Site Speed Case Study & Success Story
Magento Website Speed Optimization Case Study – nursejamie.com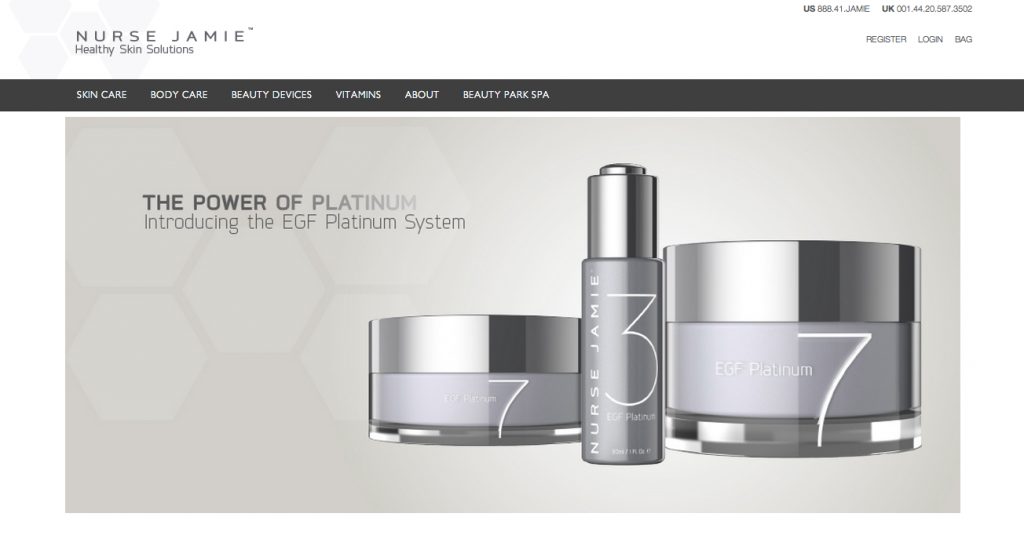 Nursejamie.com was an example of a website that was hosted on a Non-Magento Optimized Platform.  The slow speed concern was brought to our attention via the Speed Test Request form on our website.  Nursejamie.com was brought back on the right track after going through a hosting transformation.  Let's take a detailed walk-through to understand what was done to optimize this Magento site for speed.
STEP 1 – WEBSITE SPEED OPTIMIZATION CASE STUDY DIAGNOSIS
The site was already running at a good speed from a general perspective, but we knew that some further scope for speed improvement was left open for us based on our technical perspective.  The site was diagnosed and analyzed to find out the limiting factors which were slowing down the websites performance.
Lets look at the speed report: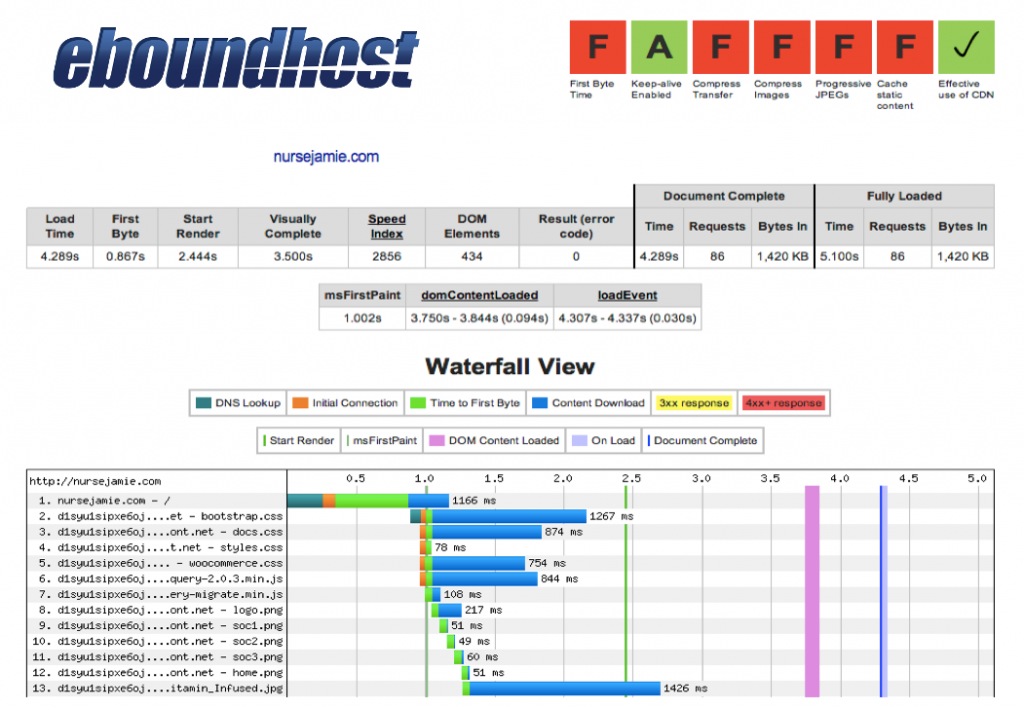 First Byte Time – F
Keep-alive enabled – A
Compress Transfer – F
Compress Images – F
Progressive JPEGs -F
Cache static content -F
Effective use of CDN – Y
STEP 2 – TRANSFER WEBSITE TO MAGENTO OPTIMIZED PLATFORM
Through assisted migration, Nursejamie.com was moved from a standard web-hosting platform to our Magento Optimized Cloud platform.
STEP 3 – LAUNCHING ON A PRE-CONFIGURED PLATFORM
Once website functionality and performance were carefully verified, A records were pointed and the site seamlessly switched over.  A new beginning for Nursejamie.com.  No hiccups, just pure improvement.
RESULTS:
We checked the websites speed once again.
FACTOR                          BEFORE CHANGE          AFTER CHANGE            RESULT
First Byte Time                                F                                             B                            Improved
Keep-alive enabled                          A                                             A                              Neutral
Compress Transfer                          F                                             A                            Improved
Compress Images                             F                                             F                              Neutral
Progressive JPEGs                          F                                              F                              Neutral
Cache static content                        F                                              A                            Improved
Effective use of CDN                       Y                                              X                              Neutral
We have achieved substantial improvement in time to 1st byte, compress transfer and cache static content.  CDN was not chosen by Nursejamie.com's Admin for this particular situation due to the geographical location of their target market.  Now the next step was to make sure that the developers for Nursejamie.com were aware that they have the option to optimize their images for better performance.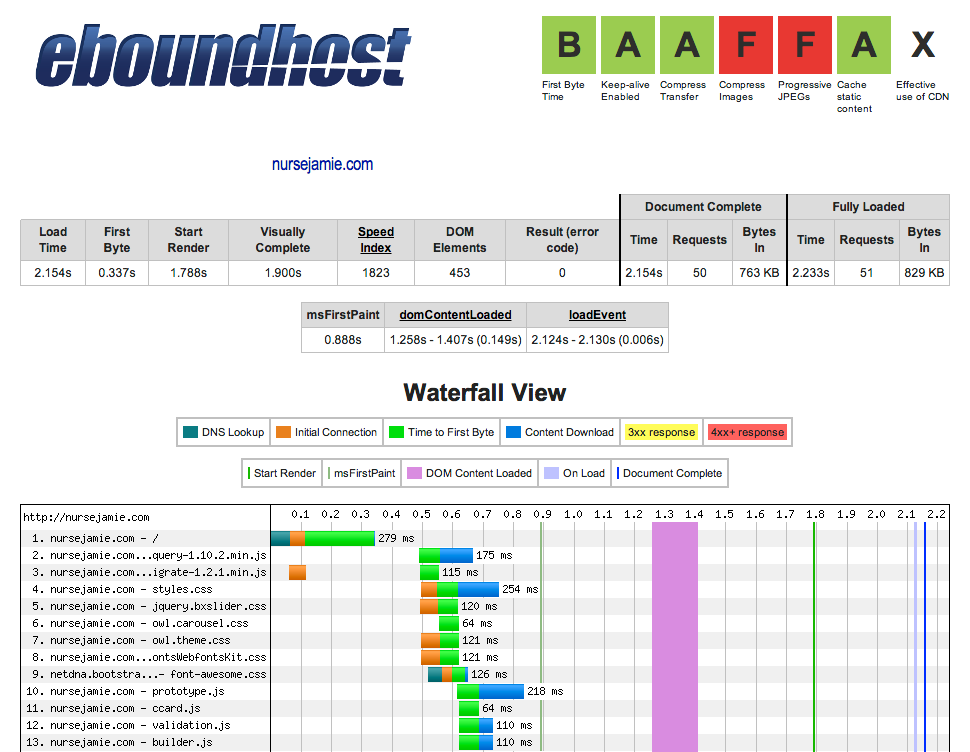 CONCLUSION
Optimizing this case study website was not as easy as it looks like from the report above.
eBoundHost has done some super-tweaking to achieve high speed performance levels.
Using a Magento Optimized host like eBoundHost offers much more configuration and tweaking  flexibility to gain more speed on any Magento site.
Nursejamie.com got their website page time to 1st byte reduced from 0.867s to 0.337s, an average of 62% improvement on a relative performance scale.  The fully loaded website time was also reduced from  5.100s to 2.233s, an improvement of 56%.
WEBSITE SPEED OPTIMIZATION CASE STUDY DETAILS
Website                                                               – Nursejamie.com
Original Web Host Server                               – Undisclosed For Privacy
Magento Optimized Host                                – eBoundHost
Site Speed Optimizer                                       – Denis Z.
Editor & Magento Success Manager              – Tom P.